EST. 2003
A serene environment in the city of Lafayette serving neurodiverse students with learning disabilities and executive functioning challenges.
The Springstone School is an independent, non profit, Middle School and Community High School that serves students with Autism Spectrum Disorder Level 1, Non-verbal Learning Disability, Attention Deficit Disorder, Attention Deficit Hyperactivity Disorder, and other Executive Functioning challenges. We provide a serene environment nestled in the city of Lafayette.
We serve students from the entire Bay Area who are placed either privately, or through a district referral via the IEP process.
We have the following goals for all our students:
Appreciate the Diversity
of various cultures and communities;
Identify and Articulate
the perspectives of self and others;
Develop skills
necessary to become responsible, flexible, and resilient;
Acquire skills
necessary to move effectively through the community;
Understand
The Relationship between independence and dependence.
The Springstone Middle School is the first middle school in the nation to exclusively address the unique challenges students with Autism 1, and other associated diagnoses, often have in the typical classroom setting without having to do a typical pull out model that often leads to increased disconnection with peers and group. The goal was to embed services in classes to prepare them to be independent thinkers and doers that engage in their community facilitated by school support/structure, to increase peer relationships, and work on independent living skills. The Springstone Community High School then grew by popular demand to expand our program to include grades 6th through 12th and continued this goal and an increased and streamlined focus for post high school success.
Each of the grade level classes (one class per grade) in both the Springstone Middle School and the Springstone Community High School are contained classrooms with low stimulus and a maximum of 8 students per grade level.
Our mission is to embed social skills, occupational therapy, mindfulness, and community engagement with an academically rigorous curriculum in small classroom settings in order to support the growth, development, and achievement of our neurodiverse population. The Springstone Middle School and The Springstone Community High School are independent, non-profit schools.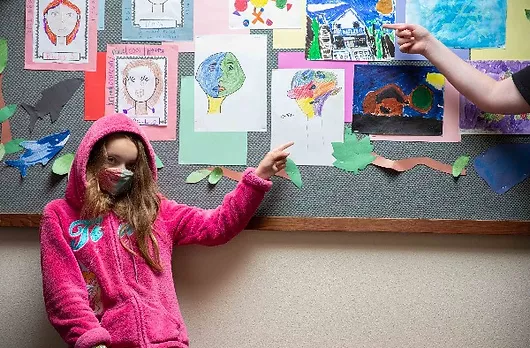 Saturday, Feb 3, 2024 9:00 am - 2:00 apm
The Springstone School
Blood Drive
hosted by the Social Justice Club
The Springstone School brings the classroom outdoors and into our community through our ACCESS program. Our students are taught how to navigate BART, use maps, take busses, order their own lunches from busy restaurants, and how to be a part of a meaningful community.
​We run an extended day program to allow for afternoon social clubs to support peer connections and growth.
We promote the academic and social skills necessary for our students to become self-advocating, self-determinate adults with a meaningful role in their communities.
Vist Us!
Come and get to know all that the Springstone programs have to offer! There are two ways to visit Springstone – Join a Group Tour or an Open House. 
 I love it here at Springstone so much and they have been like a second home and family to me the past seven years.  Springstone has invested so much time into making me a better student and person. They taught me how to go out of my comfort zone, ride on public transportation, make friends, get good grades, be a good community member, maintain positive relationships with students and teachers, but most importantly they prepared me for the next chapter in my life.